Since my blog system has changed I had a hard time working on it.Today i will attend the religions conference which will be held in Koyasan(Wakayama Prefecture).Luckily I checked in just a minute before the boarding finished!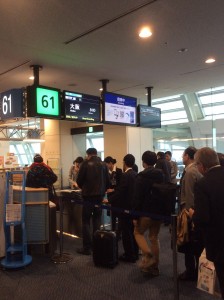 Here is the Nankai-Nanba station. There is an information booth about the Koyasan 1200 years anniversary.
※Being for 1200 years since Kukai founded a monastery in Koyasan. ?Kukai is a founder of Shingon Buddhist Tantrism.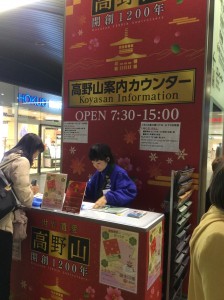 I took the Koya-Go train in order to go to Koyasan.
This train is specialy designed for the 1200years anniversary.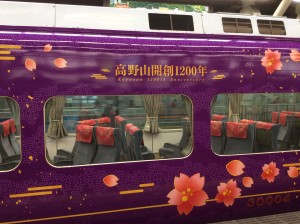 After arriving at Gokurakubashi station,you need to take the Gokurakubashi cable car in order to go to Koyasan.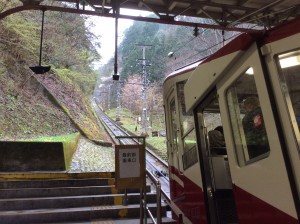 Koyasan Station was very foggy.
Today about 650 Buddhist monks from all over Japan attend the ceremony. Have you ever seen so many monks?!