I made a phone call in the morning at 8 o'clock local elementary school today,and the vice-pprincipal answered my phone. I asked her if my daughter and I can attend the entrance ceremony. She redialing agreed. I really appreciate her kind manner. If we were refused, I was thinking to take just a photo in front of the school gate. However, the school kindly took photos of entrance ceremony and class photo as well. It was one of my long dream to take such photos,so I am very grateful.First I thought of wearing my kimono.I often were kimono not just fir work but also for ceremonial occasions. However , I had my second thought,and pulled out my suit which I bought at the time of the university. Needless to say it didn't suit me at all.Reluctantly suit front opening, wearing jeans instead of pants. I had something to wear for the ceremony.My wife was also by the rush in make up and finding a fashionable closes that she doesn't often wear.When we arrived at the school,both of us were sweaty aligned couple. It was like slapstick comedy.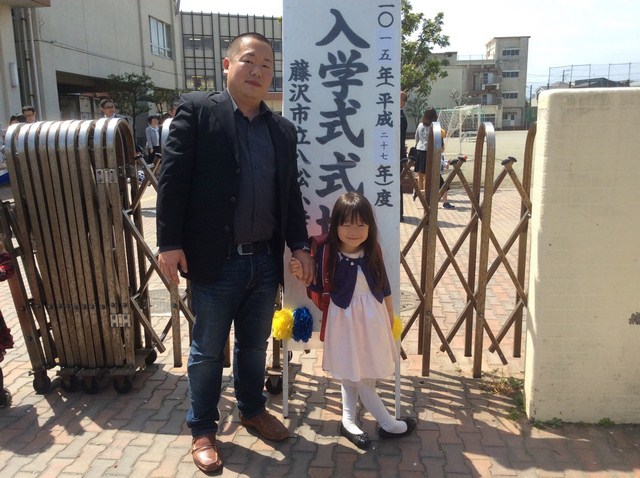 The class teacher talked about the life in school and behavior to the children.I remembered my old days in school. All the children were very cute.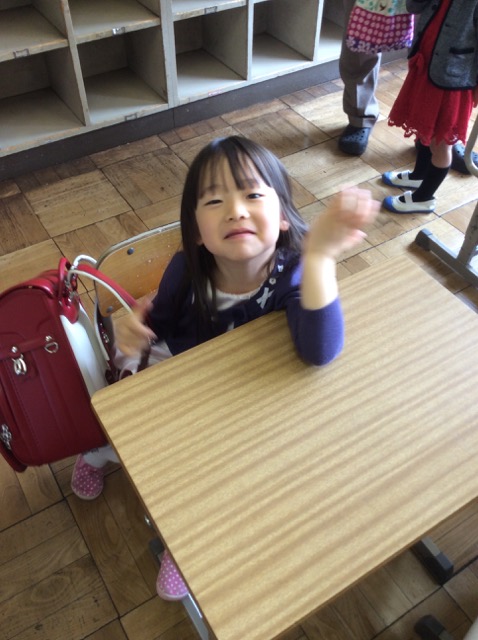 Temple's employee harvested spinach today. The spinach looks very tasty.
We also handed out to our temple supporters in the evening.