In Japan we have a wonderful culture, "Omotenashi"(treating other people with the heart of hospitality). The things we can do for the guests and the supporters of the temple may be limited. However,we try what we can to help people enrich their own life.One of the things we do is to hang a painting of the four seasons at the guest's entrance. We do this so the guests can enjoy the seasons changing. It has been a bit late,however,today we changed the picture from winter to spring. This is the picture of the winter.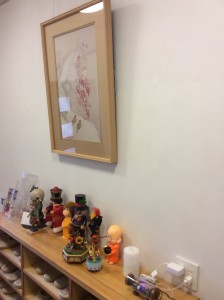 I had a talk with my employees which painting should we hang.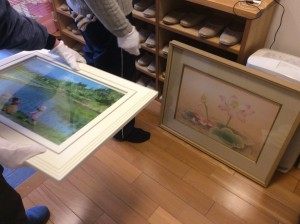 We decided to hang a painting which has children playing near the rice field(Sachio Sakurai's work). It is the first time to hang this painting at the entrance. I think the beautiful scenery of Japan will touch people's heart.